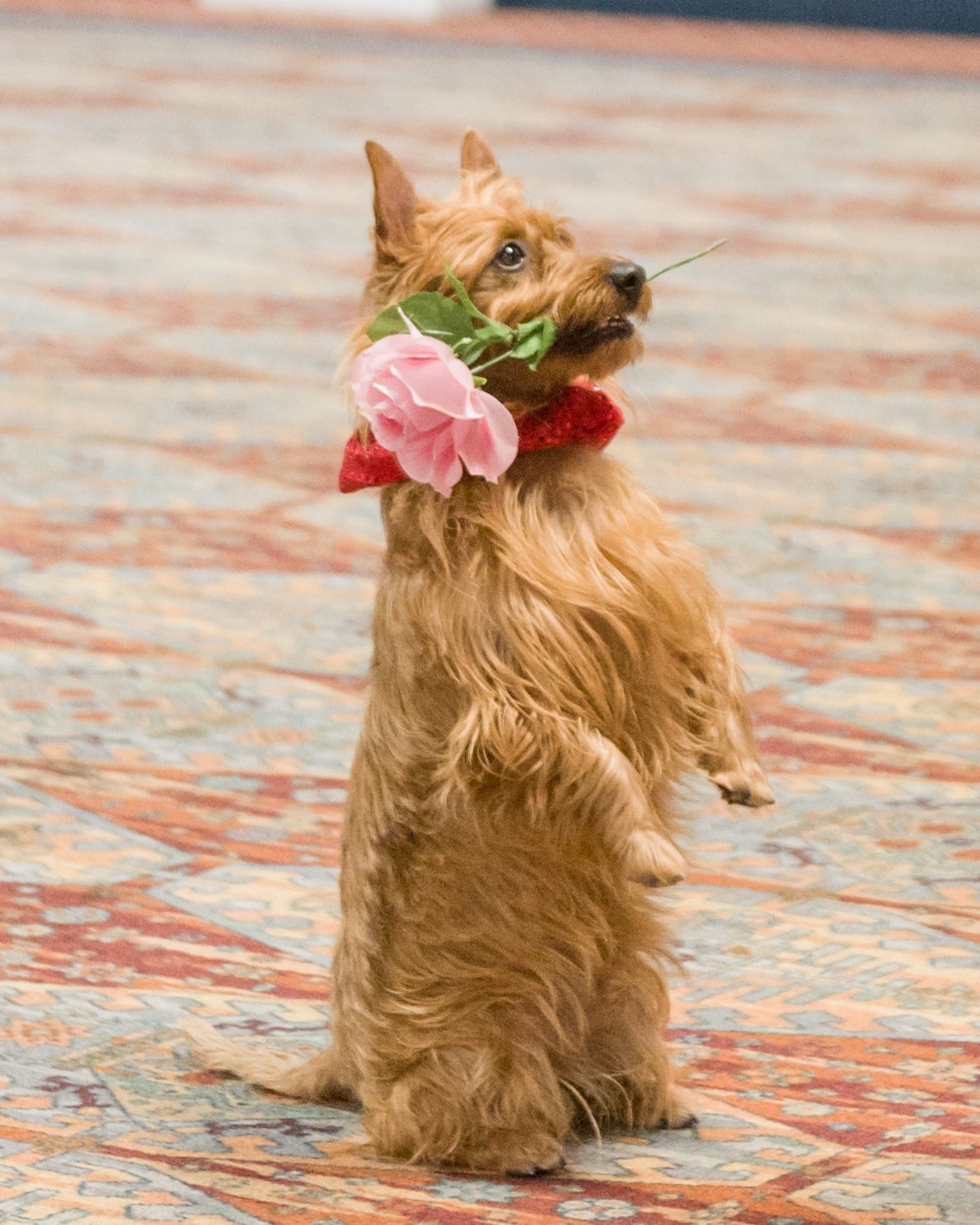 Int'l CH Dunham Lake Sticky Beak "Webe" CDX PCDX BN GN GO RM RAE NAP NJP CGCA CUCU TKE VSWB RL1 RL2AOE RL3 AOE ATD PKD-N W-PFD-MF W-PFD HTM. W-FD HTM W-FD MF W-FDX/HTM W-FDX/MF W-FDM HTM W-FDM-MF W-SSFD MF. W-SSFD HTM.
Owned by: Ruthann McCaulley and Theresa Goiffon
Many firsts made by the invincible Webe, Free-Style Dance, Rally, Obedience and Agility to name a few. Webe currently holds one 40 performance titles.